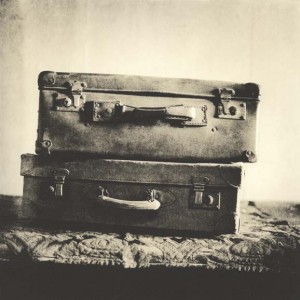 FINALISTS FROM: MONTHLY PHOTO COMPETITION, ANALOGUE
Royal Photographic Society Competition
Ph di Paola Angelani ARPS – Corso 3 Master aa. 2013/14
Winner: MEMORIAE
Paola Angelani is one of the three winners from the monthly photo competition "Analogue", the image "Memoriae" was one of the highest staff voted images.
This photo is part of the series titled "Memoriae". I took the pictures in an old house, which had been unvisited and uninhabited for a long time, using a35 mm film camera. In particular, I photographed some of the old objects just in the place where they had been left all those years before.
I then chose a few more representative objects and I photographed them with Hasselblad medium format film camera. The photo of the suitcases is one of this last series.
I printed the photos in the darkroom with lith printing. A lith print is a print which has been over exposed and developed in highly dilued lith film developer. Development takes a long time. The visual appearance of a lith print is grainy, dark shadows and soft delicate highlights.